Grandstand Stadium Information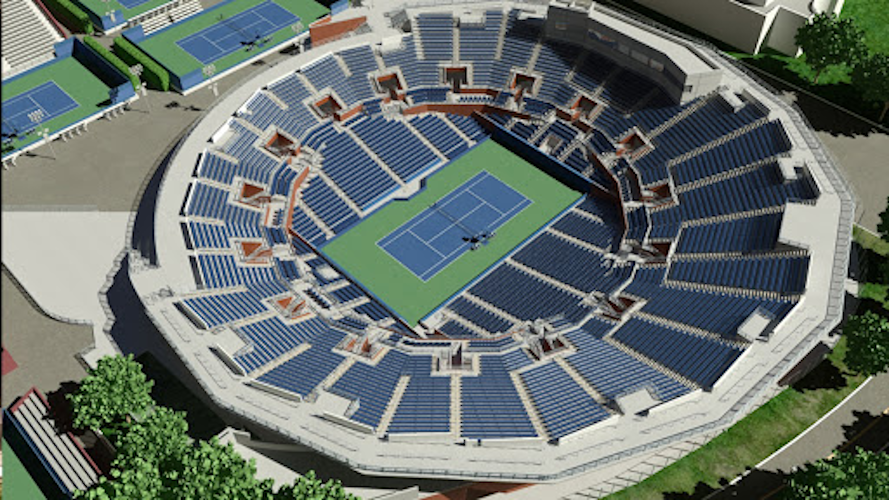 The Grandstand is one of the latest tennis courts at the USTA Billie Jean King National Tennis Center. The court is used most often as a show court for the US Open and made its debut on August 29, 2016, on the first day of the 2016 US Open. The show court offers an intimate tennis experience with a capacity of 8,125 and is the center's third main court after Arthur Ashe Stadium and Louis Armstrong Stadium. The Grandstand is the second venue to bear its name. The original venue to bear the name was a 6,000 seat venue attached to the old Louis Armstrong Stadium from 1978 to 2016.
As for the larger facility, the USTA Billie Jean King National Tennis Center is a complex within Flushing Meadows-Corona Park in Queens. It is likely best known as the home for the US Open Grand Slam tennis tournament played during the late summer from August to September since 1978. The complex is operated by the United States Tennis Association (USTA) and has 22 courts within its 46.5 acres of space, as well as 12 in the adjoining park. The complex's three main stadiums, including the Grandstand, boast being among the largest tennis stadiums in the world, with the Arthur Ashe topping the global list.
Tennis fans from all over the world celebrate the many courts of the USTA and the Grandstand is simply the latest in a long line of amazing tennis venues.
Further information on Grandstand Stadium at National Tennis Center:
Ticket Policies:
Read about the ticket policies and authenticity guarantees for tickets purchased via this website.
Grandstand Stadium Seating Chart:
View the Grandstand Stadium at National Tennis Center seating chart and seating options.
Grandstand Stadium Parking:
Find out more about parking and driving arrangements at the Grandstand Stadium.