Grandstand Stadium Seating Chart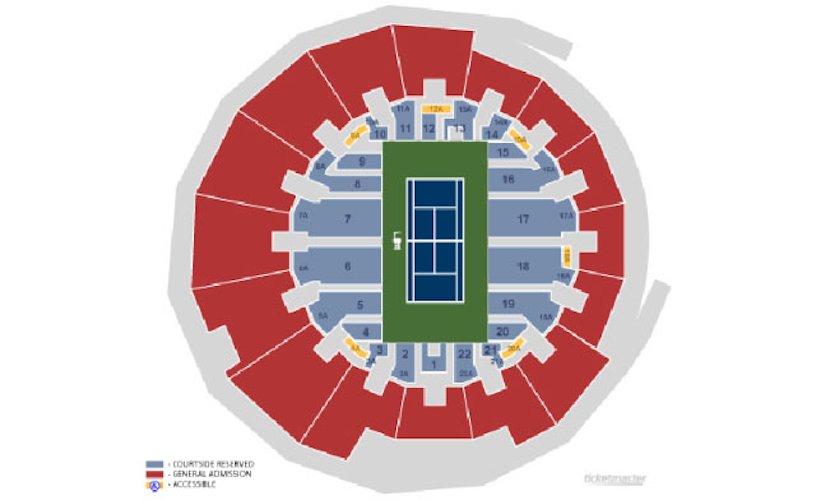 Grandstand Stadium offers intimate seating for up to 8,125 tennis fans. Seating is bleacher-style seating spread evenly across the venue.
Accessibility seating is available throughout the stadium on a first-come, first-served basis.
NOTE: The seating layout may change depending on type of event. Always check the seating chart when choosing your tickets.
Reserve the best seats today by securing your tickets now! Visit the Grandstand Stadium schedule to see all the upcoming events.
To view the ticket and authenticity policies please check out the ticket information page.